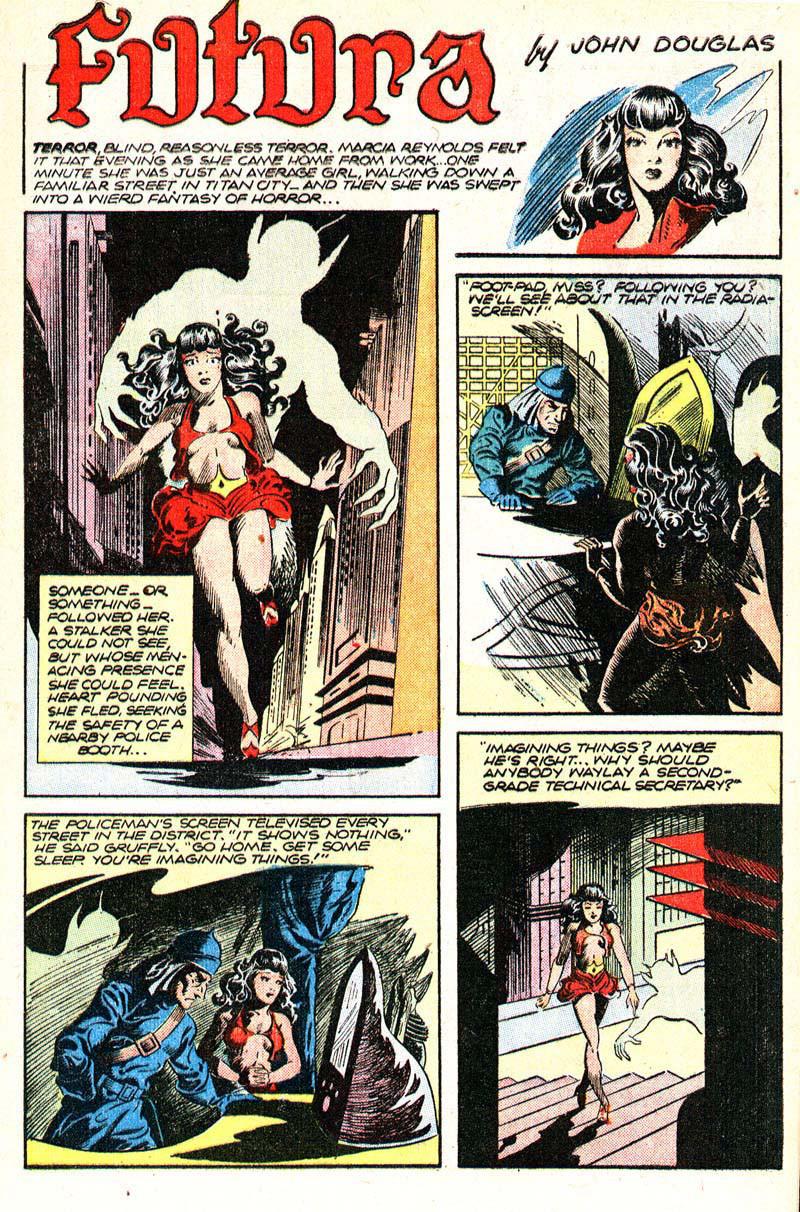 From a Lady-at-Law we move onto a lady of the future. Our next spotlight falls squarely on a fantastic female character following squarely in the footsteps of Buck Rogers and Flash Gordon.
Futura first appeared in Planet Comics #43 (cover date July 1946), published by Fiction House. Like Betty Bates, Futura's story was one part of a larger anthology book. Unlike Ms. Bates, however, Futura's story was serialized instead of a series of individual adventures. In each issue of Planet Comics, five to seven pages of Futura's story would unfold and, usually, end on a cliffhanger that promised the reader a continuation of the tale in the next issue.
A secretary in the far future (well, it was far in 1946) of the 21st century, Marcia Reynolds found herself transported to a strange planet by large headed, telepathic aliens for strange experiments. Dubbed "Futura" by her captors, Marcia escaped and led the primitive natives of the alien world in a revolt against the evil big heads.
Futura tapped heavily into the "good girl" art trend - depicting beautiful, scantily clad women in provocative poses (and often in bondage). Despite this, Futura was very much a hero and a leader. She was a capable warrior and brilliant tactician who led an army against in a guerilla war against an oppressive, technologically superior force.