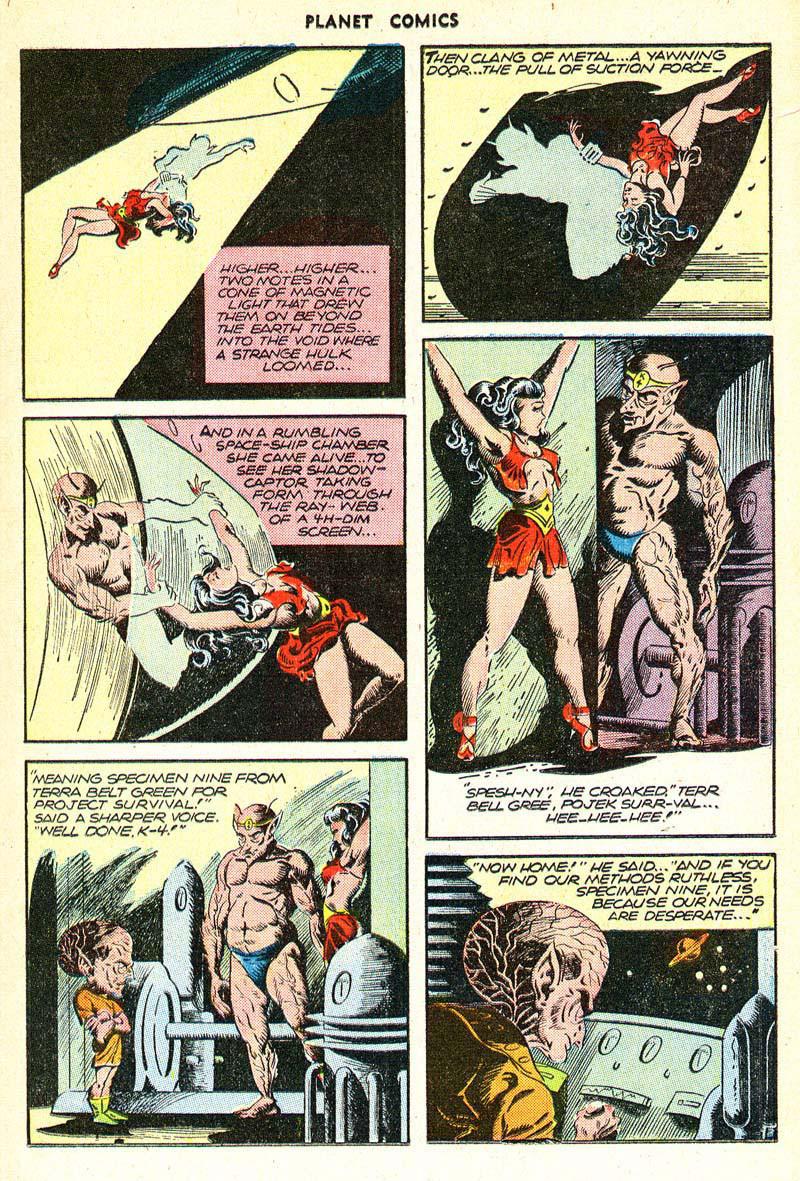 Chester Martin
Every installment of Futura was credited to John Douglas. The catch is, of course, that he didn't exist. John Douglas was a house name attached to the Futura brand so that readers thought there was consistency from one comic to the next.
Sadly, there's no evidence to lead us to the writer of Futura's terse, technobabble filled prose. However, by comparing art styles and following the clues we can say with some certainty that the artist of this Futura installment is Chester Martin.
Unfortunately, there's very little I can tell you about Chester Martin. I can only find his name attributed to a handful of covers, mostly for Planet Comics or the book's sister, pulp publication Planet Stories. More likely than not, Mr. Martin was an in-house artist for Fiction House, the publisher of Planet Comics and Planet Stories in 1946 at the very least. His work on Futura seemed to be the pen and ink style pulp and adventure comic artists were so fond of. Lots of shading. Lots of cross-hatching.
Outside of work for Fiction House I can only find one other piece of art by Chester Martin: the cover of Science Fiction Digest #1 published in 1954 by the Specific Fiction Corp.
It is possible Chester Martin isn't the artist's real name but the pen name he used while working at Fiction House. It is also possible Chester Martin was only in the pulp and comic field for a short time. For whatever reason, though, there's precious little information available and that's a shame. He's a pretty spectacular artist.