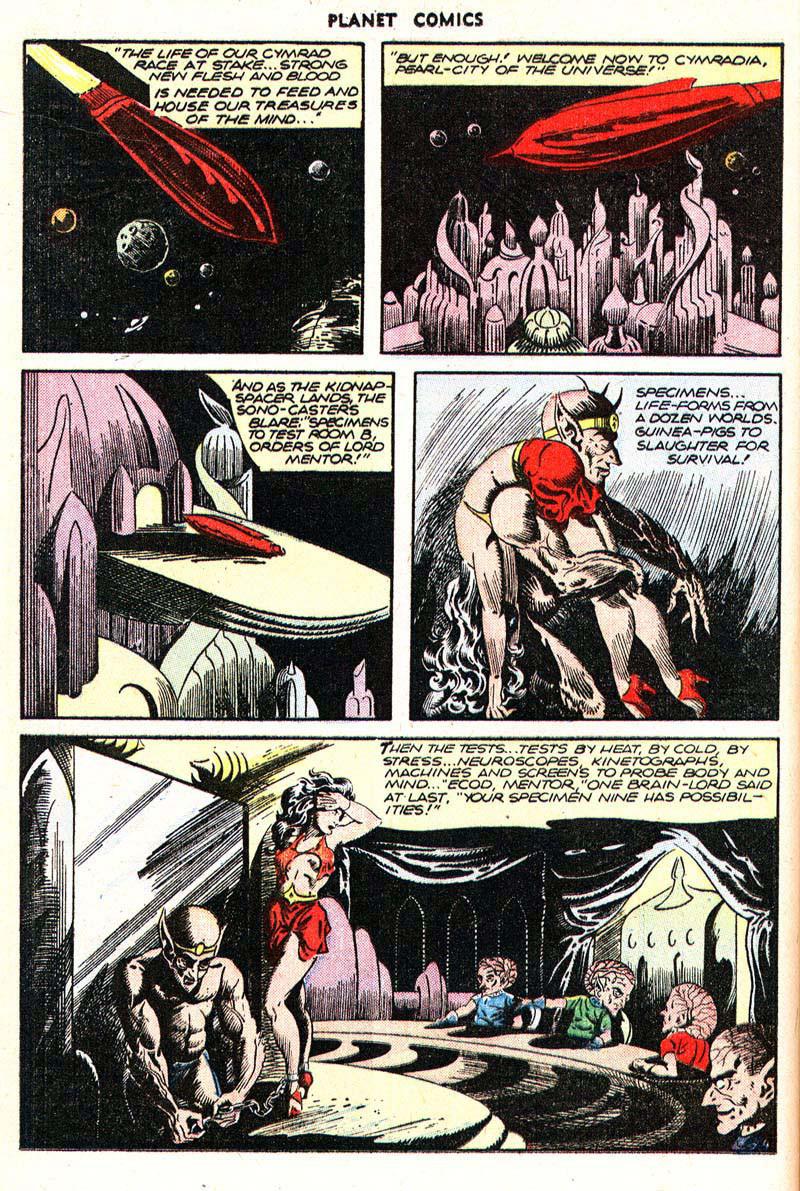 Planet Comics
Debuting in January of 1940, Planet Comics was a comic book spin-off of Planet Stories, a pulp science fiction magazine. The focus of both Planet Comics and Planet Stories was space opera: powerful young men, beautiful and scantily clad young women, ray guns, space ships, and plenty of technobabble.
Planet Comics started off as a monthly book then, perhaps because of paper rationing during World War 2 dropped down to a bimonthly title. Towards the end of the 1940s, Planet Comics was reduced again, this time to a quarterly title. Unfortunately, things didn't improve from there. For three years, 1950, 1951, and 1952, Planet Comics was released annually. After 1952, the title returned to a quarterly release schedule but the last nail was already in the coffin. The final issue of Planet Comics was number 72, released in the fall of 1952.
It is notable how many female led features appeared in the pages of Planet Comics. In addition to Futura, female leads included Gale Allen and her Girl Squadron, Mysta of the Moon and Amazona the Mighty Woman. Female characters were also prominently featured in male lead features such as the Lost World, Flint Baker, and the Space Rangers. Cynically, the reason for so any female characters is that many of Planet Comics' readers were men and liked looking at beautiful women in tight and revealing clothing. Despite this, the female characters in Planet Comics spent as much time being capable adventurers as damsels in distress.